Buckwheat is a plant that gives a good nutty flavor to recipes, but this is not its only virtue. "At a time when humanity is asking crucial questions about food, health, agriculture and biodiversity, buckwheat is part of the answers," Bertrand Larcher says: The founder of Breizh Café creperies just dedicated a book to her (black wheatEditions de La Martinière, 224 pages, €25) in which he details the history and recipes of this polygonal plant often mistaken for a herb.
Its cultivation is easy and possible in the poorest soils. The short cycle (three months to bear fruit) makes it compatible with harsh climates. It is also a cleaning plant that limits the presence of invasive species by occupying the soil, as well as a natural fertilizer that provides excellent cover. Capable of dispensing with pesticides and fertilizers, it grows organically easily.
There are many good reasons to bring back the nobility of this gluten-free food. Bertrand Larcher's Steen book offers a delicious and sweet recipe. Here are three to warm up the impending fall.
Pumpkin and Nantes Priest tart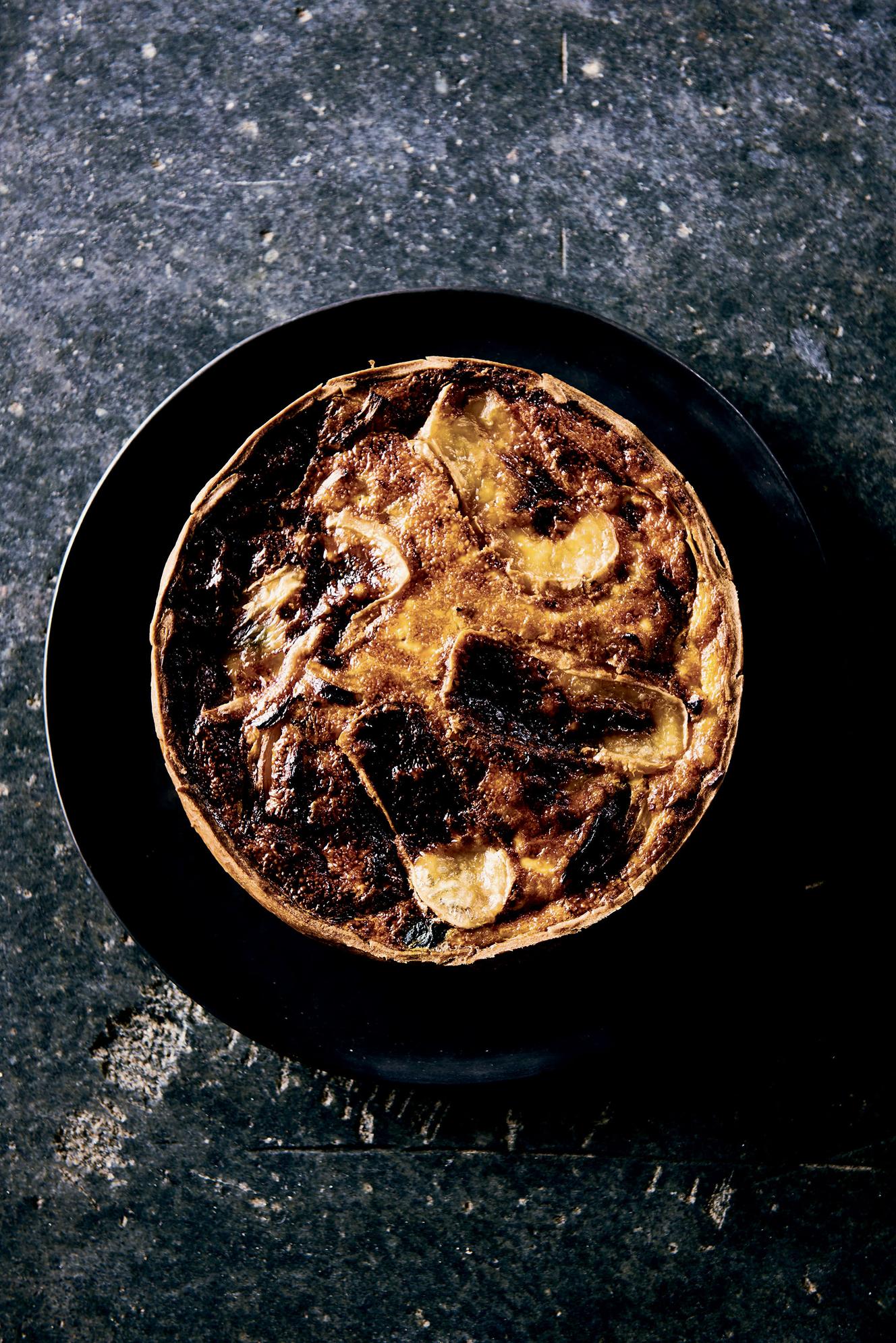 Preparation: one hour.
Cooling: 12 hours.
Cooking: 52 minutes.
Ingredients for 4 people:
short pastries
110g buckwheat flour
125g wheat flour
125gm semi-salted butter
6 cl ice water
1 egg yolk
pancake machine
2 eggs
1 egg yolk
90 gm liquid cream
20 grams of raw cream
10 cl of milk
2 pinch salt
2 pinch ground pepper
decorations
300 grams of pumpkin
150 grams onion
150 grams spinach
1/2 priest of Nantes
10 g olive oil
salt
short pastry
In a mixing bowl, mix the buckwheat flour, wheat flour and butter, cut into small pieces. Work it on with your fingertips, lifting and twisting to get a homogeneous sandy texture. You can also grate this mixture in a blender, in small pulses, but the butter should be very cold.
Gradually add the water, then the egg yolk. If you are using a robot, add the water little by little in successive pulses and the egg yolk at the end, pressing two or three more times to homogenize the whole. Gather the dough into a ball without pressing it too much, wrap it in plastic wrap and keep it in the fridge for at least one night.
The next day, take the dough out of the refrigerator 30 minutes to 1 hour in advance (depending on room temperature) so it's the right consistency to roll. Using a rolling pin, roll out the dough to a thickness of 2 mm. Line a pie plate, trim the edge and prick the bottom with a fork. Put it in the fridge while you wait for the pie to bake.
You have 59.92% of this article left to read. The following is for subscribers only.